Carrier Class Licensed 3.5 GHz AirMax Bridge Featuring a leading edge hi-gain MIMO panel antenna array in a robust and compact design, the PowerBridge M series provide 150+Mbps of real outdoor throughput and up to 20km+ range. Featuring AirOS and Ubiquiti's revolutionary AirMax™ TDMA protocol enabling scalable, carrier-class PtMP network performance. Additionally, AirControl™ application allows operators to centrally manage 100's of devices.
Question about the product info?
 FEEDBACK

airMAX® Bridge
Featuring a panel antenna design and dual-polarity performance, the PowerBridge®M is ideal for Point-to-Point (PtP) bridging applications that require a compact form factor.
Designed to Perform
The PowerBridge® is a slim-profile, high-performance panel antenna that provides a wind-loading advantage and improved aesthetics over dish deployment.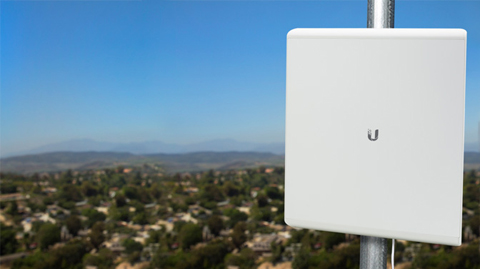 Plug and Play Installation
The PowerBridge®M features an all-in-one design for easy installation.
Advanced Software Technology
Ubiquiti's airMAX® technology is proven in millions of deployments worldwide, exhibiting outstanding performance in outdoor environments. The TDMA airMAX protocol enables unprecedented scalability, high throughput and low latency in unlicensed, multipoint networks.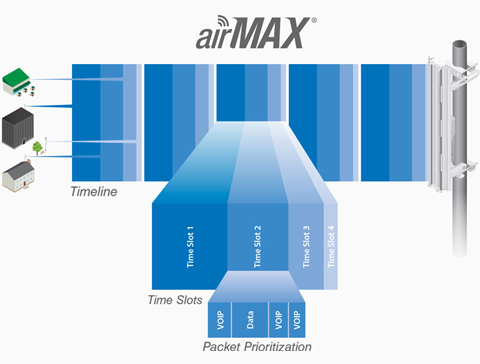 Powerful airOS® Features
Ubiquiti's versatile airOS® firmware technology enables high-performance, outdoor multi-point networking. airOS provides features such as custom wireless settings, bridge or routing configuration and system management services.