Highlights:
220 Mbps capacity
140,000 PPS
4.780 – 6.100 GHz support
High output power 28 dBm (per chain) radio
Integrated 23 dBi directional panel antenna
Powerful OS
W-jet 2  – protocol optimized for point-to-point scenario
Wire speed QoS (L2 and L3)
2+0 and 1+1 configuration support
External OLED screen for antenna alignment and throughput testing
Weather proof (IP-67 rated) design
Integrated surge protection (IEC standards rated)
Free NMS (Infinity Controller)
Professional articulating mounting bracket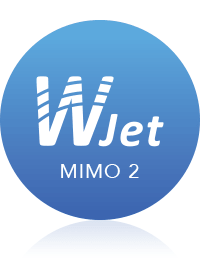 W-jet 2
A proprietary protocol optimized for PTP links to maximize throughput and packets per second while minimizing latency.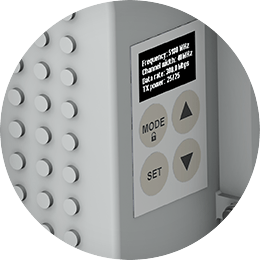 OLED screen
External OLED screen for antenna alignment and link testing.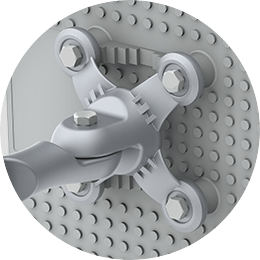 Professional design
Weather-proof (IP-67) standards rated die-cast aluminum enclosure with an articulating mounting bracket.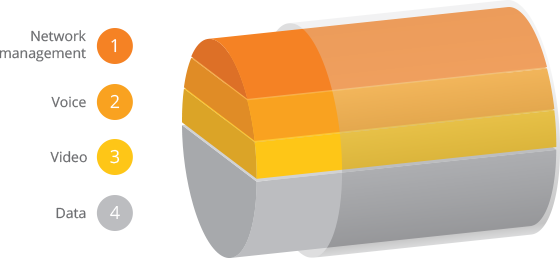 Wire speed QoS
Allows prioritizing real-time data without any impact on CPU load and performance.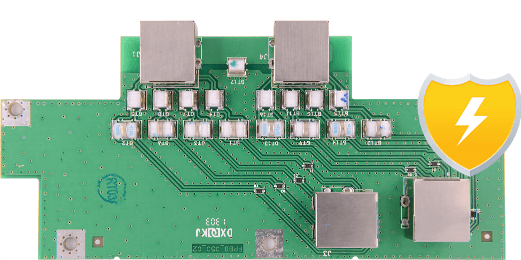 Carrier grade surge protection
LigoPTP devices have an integrated surge protector made according to IEC standards that is isolated from the main circuitry.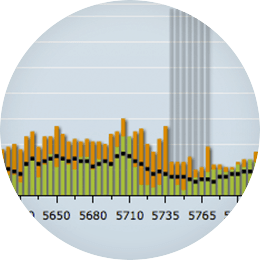 Spectrum analyzer
An integrated GUI tool to check the noise floor of the environment where the link is being installed.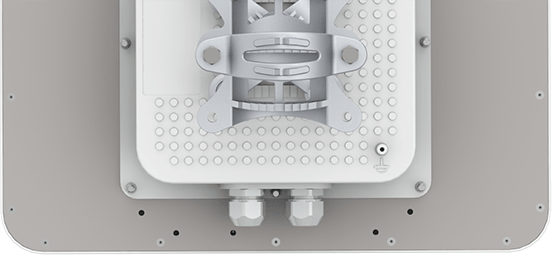 2nd GE port
Allows 1+1 and 2+0 configuration to have a backup or double the capacity of your link.
LigoWave OS
The LigoOS is a feature-rich, easy to use and professionally developed operating system made for wireless backhaul equipment. The W-Jet proprietary, wireless transmission protocol maximizes the performance of the powerful radios to maximize capacity and PPS (Packet Per Second rate) while reducing latency to a mimimum. The easy to use interface also has a variety of tools like spectrum analyzer, site survey, antenna alignment, and delayed reboot to make the installation straightforward and fast.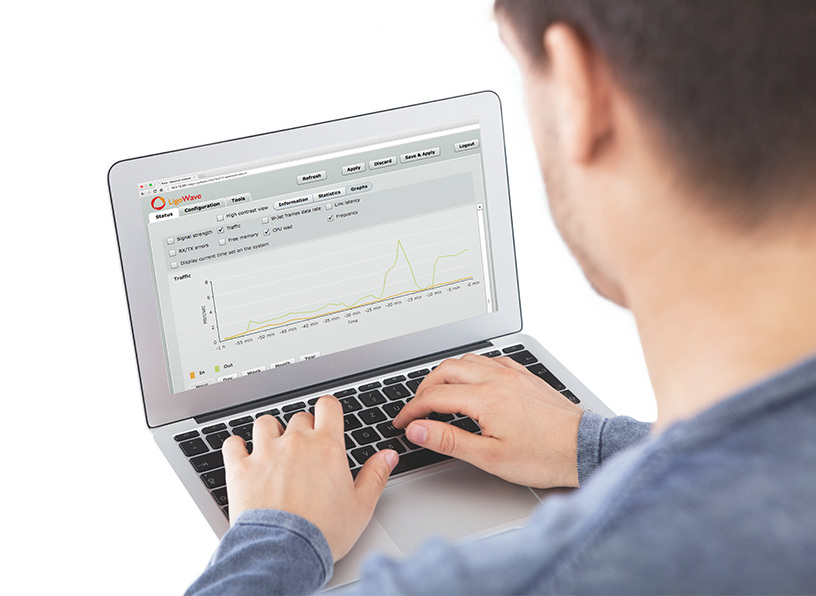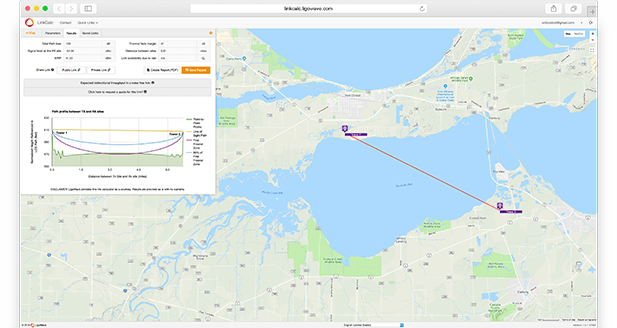 LinkCalc
LinkCalc is LigoWave's free wireless outdoor link planner and bandwidth calculator. It allows users to design wireless PTP/PTMP networks using virtual maps without the need for on-site field surveying or specialized tools. The data provided with LinkCalc can also be used to quote potential customer projects.